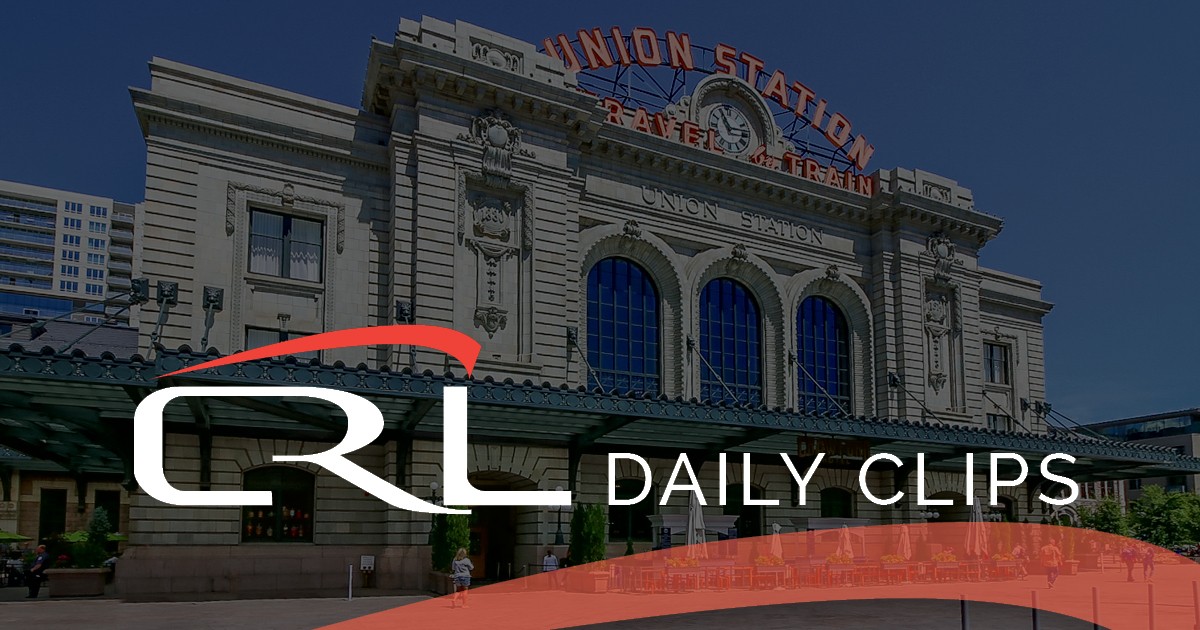 The CRL Daily Clips newsletter is a daily aggregation of news to help our clients, friends, and colleagues keep their finger on the pulse of the Denver region. Stories included are those that have broad-reaching regional impact, cutting-edge impact on the Denver area, or breaking insights into the business and political scenes.
To subscribe, please fill out the form below, or get this same news collection right here on our website, updated daily.
March 20, 2019

Note: These news clips are for information purposes only and do not represent the positions of CRL Associates, Inc.
Students hoping to attend the University of Denver no longer will be required to submit SAT or ACT scores with their applications beginning next year, the institution announced Tuesday.
City Council District 1 in Denver is tucked neatly into the city and county's northwest corner. Candidates vying to replace current District 1 Councilman Rafael Espinoza cited a variety of concerns they feel they're the most qualified to address, as candidates in all districts have. But what makes this district different than the 10 others in the city?
Nearly three years after Mayor Michael Hancock and other city-department leaders unveiled the Denveright Campaign — an effort to draft or update five master plans, including the Comprehensive Plan 2040 and Blueprint Denver — to guide the city's growth over two decades, his administration is submitting final versions to City Council for consideration.
Less than a month after opening a "community center" on the block to hear people's hopes and concerns for the future of Larimer Square, the property's owner has announced none of the historic buildings there will be demolished.
Boulder City Council on Tuesday heard updates on the first full year of data from the coordinated entry program for people experiencing homelessness, and council members voted unanimously to support recommended changes to the system.
A bill moving through the state Legislature that would turn oil and gas regulation over to local governments won't have the official support of the Aurora City Council.
Opponents are pushing for amendments narrowing the definition of family and allowing employers who now offer paid-leave plans to keep those in place.
A Rhode Island-based hotelier has purchased the land needed for a proposed 14-story project in the Central Business District. Magna Hospitality Group, acting as MHF Denver DT VI LLC, purchased the parking lot at 822 18th St. in Denver last week for $8 million, according to county records.
Here is something objectively thrilling: You, personally, get to elect three lawmakers to the Denver City Council this spring. Most seats on the dais go to people who represent a geographic area of the city, and only people who live in that district can elect them. But two seats are at-large, meaning every voter in the city can vote for them — and they're both up for election. What a time to be alive.
After turning the heads of countless drivers on Interstate 25 while its massive walls went up, Amazon's four-story, 855,000-square-foot Thornton fulfillment center finally opened last summer, shipping its first order in August.
After more than two months in office, Colorado's new economic development director has more clearly defined her priorities.