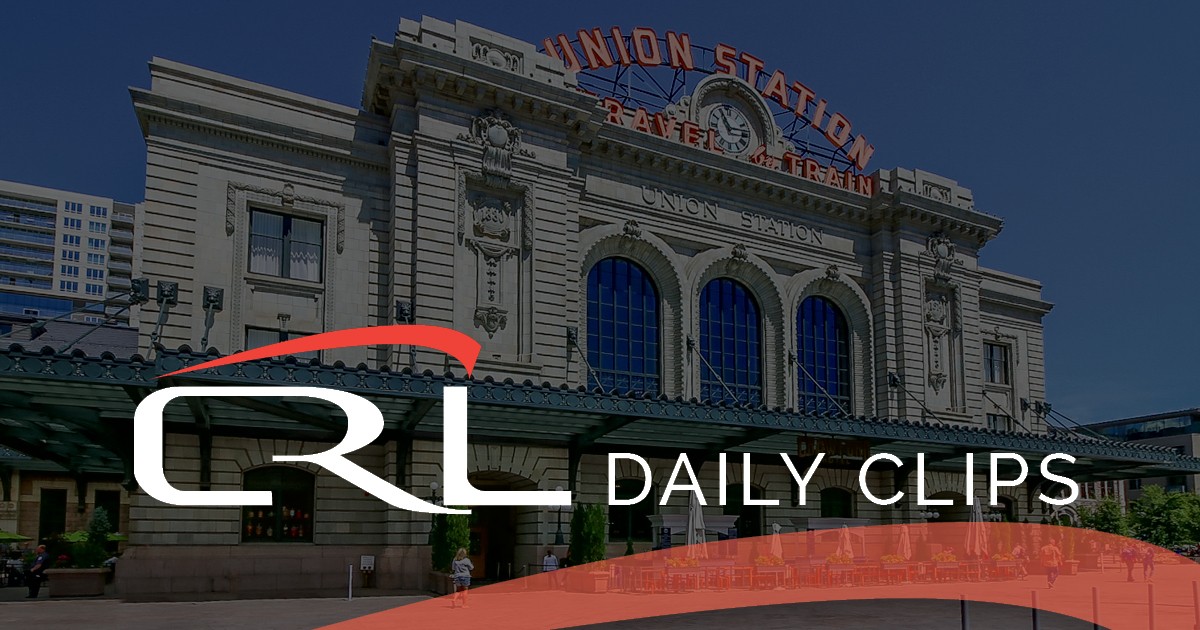 The CRL Daily Clips newsletter is a daily aggregation of news to help our clients, friends, and colleagues keep their finger on the pulse of the Denver region. Stories included are those that have broad-reaching regional impact, cutting-edge impact on the Denver area, or breaking insights into the business and political scenes.
To subscribe, please fill out the form below, or get this same news collection right here on our website, updated daily.
February 7, 2019

Note: These news clips are for information purposes only and do not represent the positions of CRL Associates, Inc.
The union representing the majority of Denver Public Schools' educators announced it will initiate the city's first teacher strike in a quarter century next week after Gov. Jared Polis on Wednesday declined to intervene in the two sides' ongoing compensation dispute.
The rail line from downtown Denver to Arvada and Wheat Ridge is two important stops closer to being open for service. RTD received two key approvals from the Federal Railroad Administration (FRA) on Wednesday, according to a press release from the transit agency.
Democrat Andrew Romanoff announces run for Cory Gardner's seat, marking his third bid for Congress
Bert Vescolani will break ground Thursday on his first major project since he arrived in September to begin his tenure as CEO of the Denver Zoo. But the work he's been doing behind the scenes over the past six months is laying the ground for even bigger changes to come to the area's most visited ticketed tourist attraction.
Colorado Preservation Inc. on Tuesday announced the latest sites it hopes to help preserve while also announcing four sites — including one in Denver — it's deemed "saved" across the state.
Louisville leaders will pursue a partial redevelopment of the city's "Parcel O" site — property that includes the long-vacant former Sam's Club — in hopes of saving its highest earning commercial corridor from a feared "economic crisis."
It's the beginning of the end for north Denver's I-70/Vasquez Boulevard Superfund site. On Wednesday, the Environmental Protection Agency (EPA) filed a Notice of Intent to Delete (NOID) the site's largest piece, called Operable Unit 1 (OU1), which stretches from the South Platte River to Colorado Boulevard and from Denver's northern border to Martin Luther King Jr. Boulevard.
Denver Mayor Michael Hancock raised more money in January than his three closest competitors combined, taking in $173,000 to end the month with nearly $1 million in the bank.
In an era of advertising when our private conversations elicit uncannily targeted ads, isn't it refreshing to know that the electrified sign ushering people in and out of Denver International Airport will soon provide an array — no, a bouquet — of commercials curated by humans?