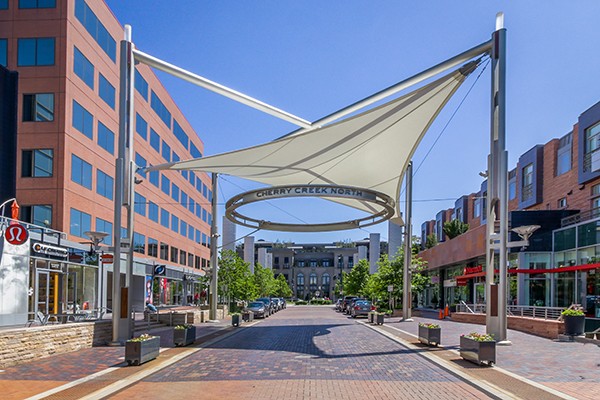 Cherry Creek North Neighborhood & Commercial District
Over the last 30 years, CRL has helped shape Denver's Cherry Creek neighborhood into the dynamic mixed-use district that it is today. In the earliest stages of the district's growth, CRL helped Taubman Properties with the Cherry Creek Shopping Center development.
This center opened in 1990. In an effort to expand the neighborhood's commercial presence, the team negotiated an extensive set of development agreements with the city and surrounding neighborhood to help the project come to life. This first development then set the stage for a bright future for the greater neighborhood, though still bound by a very limiting neighborhood plan and zoning ordinance. When Western Development Group later hired CRL in 2011 an attempt at an updated Cherry Creek plan had been locked at a standstill. Landowners and business owners were struggling to find agreement with the neighborhood's residents. Over the course of 18-months, CRL was able to assist in conducting an extensive outreach effort to build a resident and business coalition. This coalition ultimately supported the City Council's unanimous adoption of the modernized Cherry Creek Area Plan in 2012. Shortly thereafter, CRL and Western Development helped push forward a successful re-zoning effort in the district. In the years since, CRL has helped to rezone and entitle numerous properties with multiple development clients in the Cherry Creek North community.