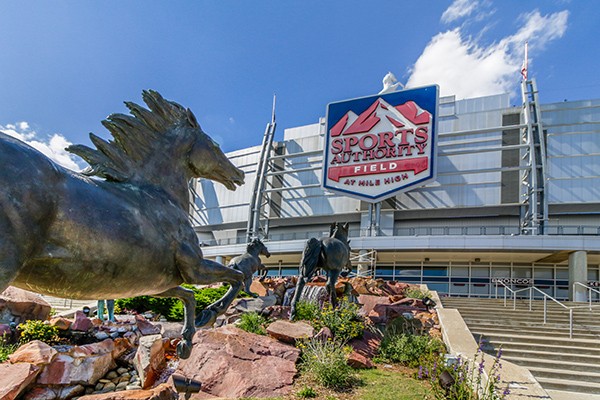 Denver Sports & Entertainment Venue Development
In the late 1990s Denver undertook a massive venue construction effort, creating facilities large enough to house the growing interest in the community's professional baseball, football, basketball, and hockey teams.
This process resulted in the establishment of three public venues known today as Coors Field, Sports Authority Field at Mile High Stadium, and the Pepsi Center. This civic undertaking involved significant strategic planning to account for a rapidly growing urban context.
CRL worked with the Colorado Baseball Partnership and then the Baseball Stadium District to pass a one-tenth of one-percent regional sales tax to help fund the new stadium. The firm also negotiated the approval of a series of agreements between the District, the Colorado Rockies and the City & County of Denver for the siting of Coors Field at 20th and Blake Streets.
Based on the unprecedented success of Coors Field, as the regional sales tax was about to sunset, the Football Stadium District was created and the voters were asked to extend the sales tax to construct a new facility for the Denver Broncos to replace the smaller, dated Mile High Stadium. Representing the Football Stadium District, CRL worked for years in advance of this ballot initiative to help rezone the site and negotiate agreements between the District, City & County of Denver, and the NFL's Denver Broncos. As part of this effort CRL orchestrated the creation of the long-term Stadium Advisory Committee (SAC), a group of concerned citizens from surrounding neighborhoods, which set a new standard for accountability and communication between the city and neighborhood groups for large venue developments.