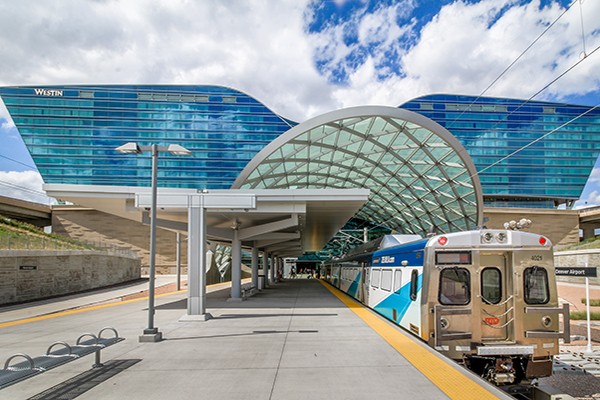 "FasTracks Yes!" Campaign
Denver's FasTracks program, an infrastructure development effort dating back to 2004, became the nation's largest expansion of one city's mass transit system with a set of region-wide transit partnerships. Led by the Regional Transportation District (RTD) and resulting in a total cost of $7.6 Billion, the project had a long uphill battle in order to receive public funding and implementation.
While still undergoing its phased implementation today, FasTracks will ultimately create 122 miles of new commuter rail, 18 miles of bus rapid transit, 21,000 new parking spaces at light rail and bus stations, and enhanced bus service for easy, transit connections across the eight-county district.
CRL directed the public campaign for passage of a 4/10-cent sales tax increase to finance Fastracks, successfully managing the campaign in the face of opposition from then-Governor Bill Owens, the Rocky Mountain News and the influential Independence Institute, among others. The firm spent a focused 18 months on the effort, conducting polls and focus groups, positioning the value of the FasTracks program, educating the public, raising money and developing grassroots support amongst the community as well as influential leaders. With the resulting transit continuing to expand across the metro Denver market, CRL remains an ongoing partner of the RTD.